Experienced Attorney in Anthem, AZ
From family law to civil litigation, Florence M. Bruemmer, PC, is the attorney in Anthem, AZ, you need. Find out more about the services her law office offers below.
When it's time for an appeal, it's important to have an experienced attorney to assist you. Even when the law is on your side, it is possible to lose an appeal due to a technicality. We will help you by arguing your appeal
.
Specific appellate services include Federal and State Civil and Criminal, including Habeas Corpus, Special Actions and Petitions for Post-Conviction Relief.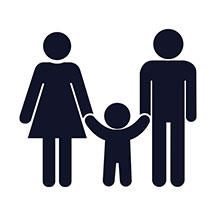 At times family issues may emerge, which are usually stressful. We offer legal help to individuals, families and couples that are going through family issues such as Adpotion and Child Support.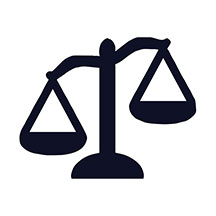 Our firm can assist you with different areas of civil litigation. We have helped clients with civil business disputes, personal injury, and trademark issues. We have filed and defended claims in Maricopa County Superior Court and the District Court of Arizona.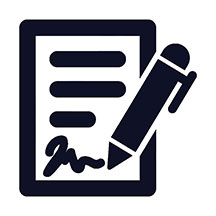 Upon death or disability, how your property or funds are allocated depends on whether you have in place a legitimate testament, trust or any estate planning paperwork. If you have any of these documents, then your property will be appropriated as per your wishes. Otherwise, the state allocates your property and your family and loved ones are not guaranteed to your allocated assets.
We will help so you can ensure that your most prized possessions will go to the people you want with Estate Planning and Trusts.
Minors who have yet to reach the age of 18 are usually covered under Juvenile Law. We can assist with a variety of aspects of  Juvenile Law including Dependency, Severance and Delinquency.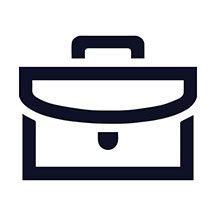 If you are thinking of starting or already own a business, there will always be legal issues that will require your attention. Such legal matters include choosing the most suitable business structure; a partnership or Limited Liability Company, requirements for setting a joint venture, the issue of contracts to secure your business interests and the actions you must to take in case a supplier does not deliver as promised or a customer does not make payment. Being on top of these potential legal issues will make it easier to run and sustain your business.
We can assist with Business Transactions such as Leases and the Review and Formation of Contracts.
When it comes to legal matters relating to business, it is best to clearly understand the rights you enjoy and the options you have so that you can work effectively to ensure your investments are not lost and to protect your net income and market share.
<!-- begin guides --><div id="avvo_guides" style="width:470px;height:402px;-webkit-overflow-scrolling:touch;overflow-y:hidden;"><iframe width="99%" height="100%" src="https://www.avvo.com/attorneys/guide_syndication_list/85086-az-florence-bruemmer-390989.html"></iframe></div><noscript><a href="https://www.avvo.com">Read my legal guides at Avvo.com</a></noscript><!-- end guides -->
Let's meet.
Wait no longer to address your legal needs.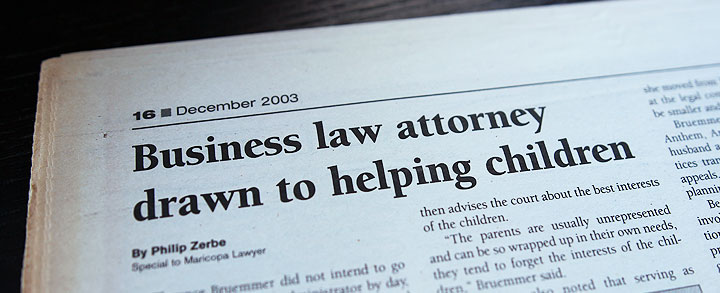 Law Office of Florence M. Bruemmer, PC
Law Office of Florence M. Bruemmer, PC
42104 North Venture Drive
Suite A122
Phoenix, AZ 85086